A Texas based Great Pyrenees Rescue was growing exponentially while using a custom-built database that was't functioning. With lives on the line, they needed a new animal rescue database to centralize their distributed team. Pawlytics was ready to help!
Meet a Great Pyrenees rescue saving thousand of lives…
Texas Great Pyrenees Rescue (TGPR) started as grassroots rescue 20 years ago rescuing about 150 dogs. It has since grown into a rescue with five separate branches across Texas all working together to save Great Pyrenees in need. They are on track to rescue 700 dogs in 2021. Every year TGPR is growing in the number of dogs rescued and placed into loving, FURever homes.
Replacing their Custom Database
Before Pawlytics, TGPR was using a custom built website and database. Using this was fine until it stopped functioning and they couldn't fix it. The TGPR team was not able to make any changes and couldn't edit anything. However, a broken database didn't mean that they could sit still. There were still dogs in need. 
TGPR's previous president decided to make the move to Pawlytics, enabling TGPR to centralize their team on one functioning software platform.
Custom Roles for Team Members
With hundreds of volunteers across Texas, TGPR assigns different roles to volunteers in Pawlytics.  TGPR Board members and area coordinators are all admins, allowing full access to Pawlytics. Their application processors are assigned the Manager role, allowing them to leave notes while checking  references and doing home checks to get dogs adopted.
Centralized Data for Distributed Teams
TGPR has Texas divided into five different areas that it serves, each with its own area coordinator, fosters, and volunteers. It is crucial for TGPR to be able to keep accurate data where anyone can pick up where the last person left off. Their team is able to read through adoption forms, take notes on the potential adopters, keep notes on home checks, and then ultimately place the Great Pyrenees into their forever home.
Importing 20 Years of Great Pyrenees Data to Pawlytics
 It was important that TGPR's previous data from their first 20 years was not lost. The Pawlytics team helped TGPR migrate their data from years 2000-2020 into Pawlytics. Now, with over 4,600 dog records in Pawlytics, TGPR has been able to fill their need for a software database, keep their pup's data centralized in one software solution.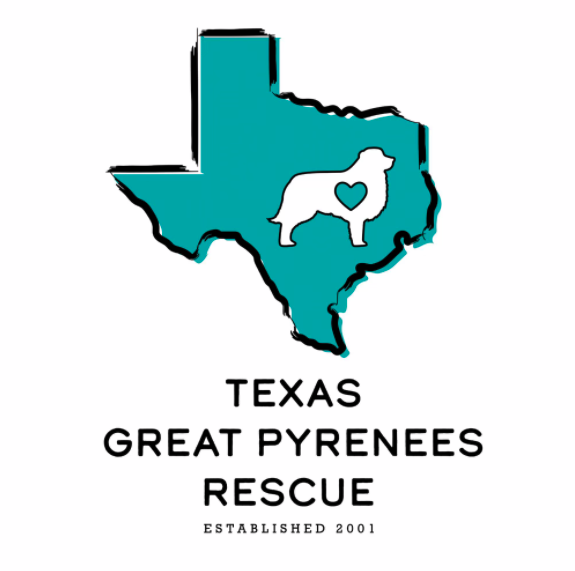 Ready to fill your animal rescue's software void?
Give Pawlytics a risk-free try with our 14-day free trial. Be sure to book a demo with an awesome Pawlytics PURR-sonnel too. 😸