We empower animal welfare organizations to maximize their life saving potential with powerful technology that will boost your ability to save more by doing less.
PET & PEOPLE RECORD MANAGEMENT
Centralize your organization's pet and people records. Get organized in a snap with our ability to tag people to pets, keeping your information accurate and up to date.
CUSTOM FORMS & APPLICATIONS
Create custom forms and applications that can be embedded into your website. Completed applications will appear in your database for easy access and management.
TOPNOTCH CUSTOMER SUPPORT
Our friendly team is always learning and wants you and your animal welfare organization to succeed! We guarantee ticket issue response in 24 hours or less.
PUT YOUR SOFTWARE ON AUTOPILOT
Let your database do the heavy lifting and free yourself from time consuming tasks that take your attention off the pets. Pawlytics has a number of core features that accomplish your most common and necessary tasks at the click of a button.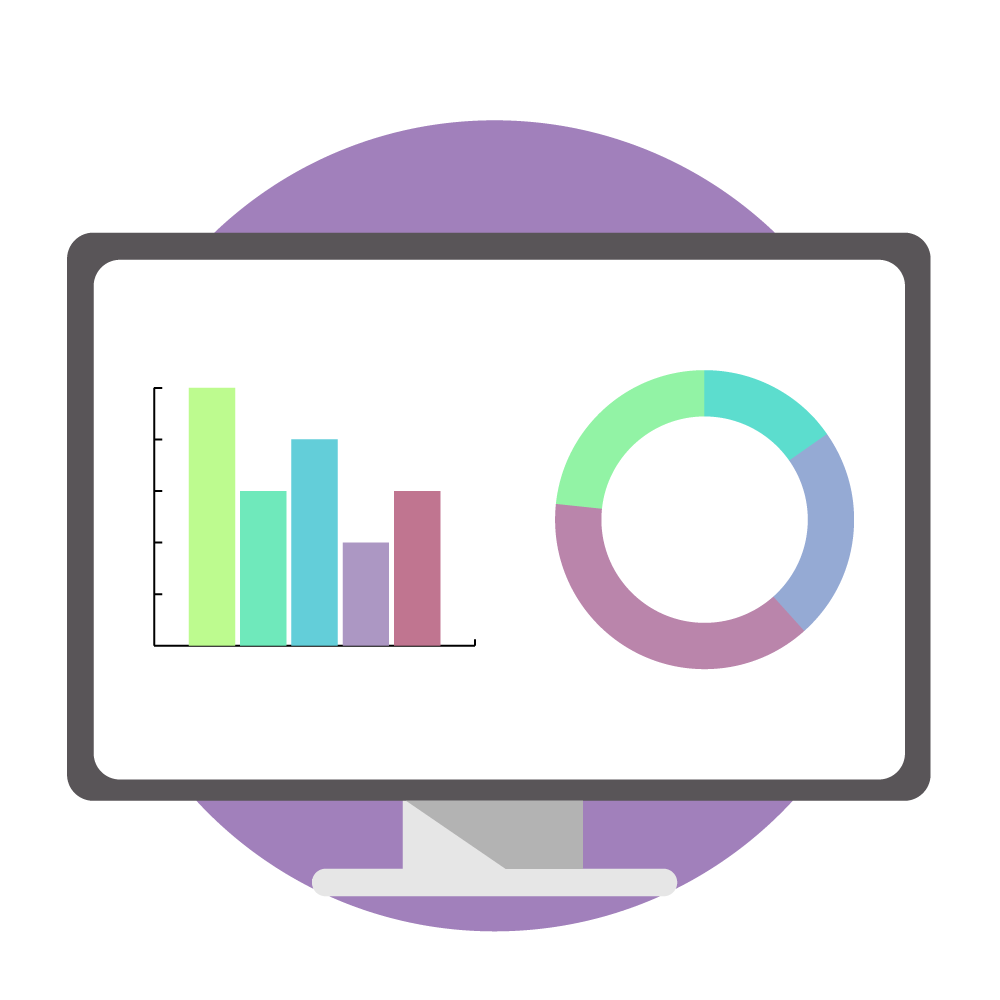 DATA VISUALIZATION
Not a spreadsheet wizard? We have you covered! With a few clicks of your mouse, generate beautiful and easy to read graphs that help you better understand your life saving efforts. Effortlessly keep your Team, Board, and Community in the loop. 
AUTOMATIC PET EXPORTS
Visibility is the key to doing more adoptions. We make it easy to maintain your adoptable pets' digital presence through automatic exports to third party websites such as Petfinder, Adopt-A-Pet, Shelter Animals Count, and more!
SMART APPLICATIONS
Never worry about finding time to enter data on your fosters or adopters again. Our smart applications autogenerate profiles for people and keep their information up to date without you even having to think about it. 
FOSTER SOURCING & MATCHING
COMING SOON
You spoke, we listened. Finding foster homes is the #1 challenge rescues face. Never stress about finding foster homes again. Our FosterFix algorithm can identify available foster homes in your rescue or region and match them with the appropriate pets.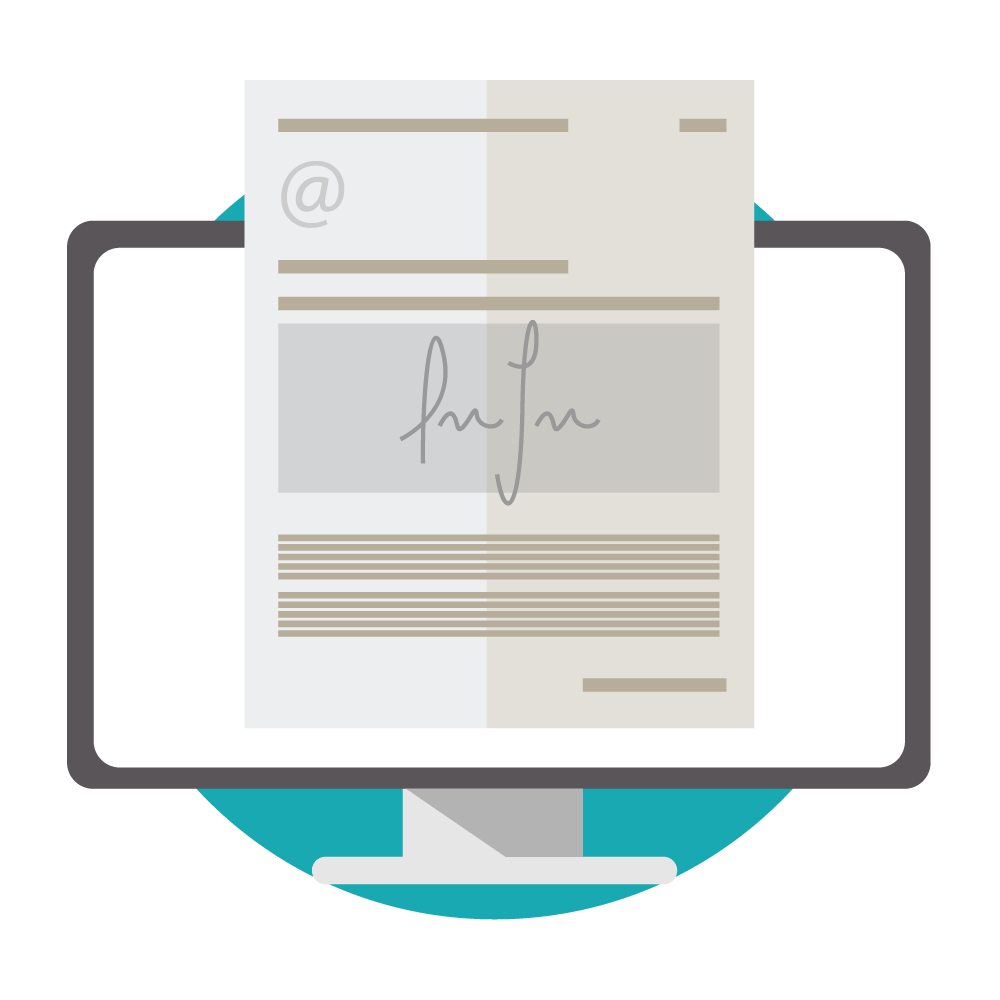 E-Sign & contract storage
No more going back and forth with adopters to find a time to sign paperwork. Simply process the adoption electronically with our E-Contracts. Completed contacts are stored directly with the pet so you won't ever be digging to find paperwork again.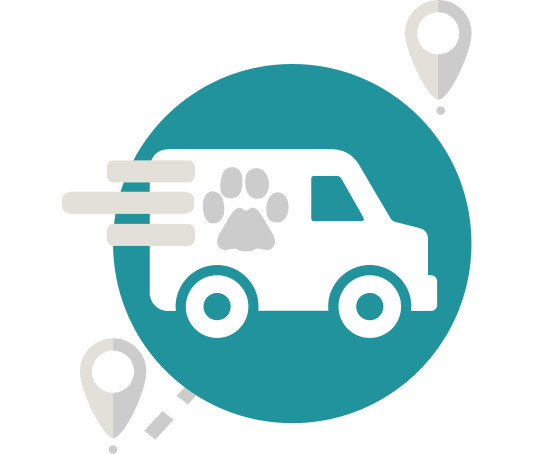 TRANSPORT ORGANIZER
COMING SOON
Automate your transport planning with our tool that connects volunteers to rescues that need pets transported. Free yourself from pleas on social media and email spamming, and cut down on the logistics of getting an animal its ride to freedom.
WHAT OTHER ANIMAL RESCUES ARE SAYING
"It is with much enthusiasm that I am writing to express our full support for Pawlytics. Animals Fiji is beta testing Pawlytics, an analytical data management system for just a few weeks and we have found the existing functions extremely beneficial to our shelter organization and management. As well the flow and usability of the system to be easy to navigate. Their future plans for their analytical data management cloud based system is unprecedented and set-up to be affordable."
"As president & founder of a small NPO, obtaining then maintaining necessary, vital data to best serve our cause is an absolute necessity yet ofttimes more of a luxury that is just out of reach. I believe Pawlytics is the answer for my group. As we grow, they grow. Already, we are beginning to see our data organizing on a structured platform that is geared towards our industry, pet rescue nonprofit. I am impressed by Pawlytics leadership & freely offer this advice... Get on board & be a part of this new venture."
"We are all volunteers with other jobs and obligations, but we choose to help dogs find safe, loving homes because the cause is important to us. Every day we receive pleas from people who are looking to rehome dogs. Managing requests, dogs, vet records, fosters, volunteers, social media, and fundraising is a huge, time-consuming task. It's tough to take the time to organize all of the information we need to use on a daily basis. That's where Pawlytics comes in. When I first heard about this software, how it was being designed to help rescues like ours manage this overwhelming task, at the same time being very affordable, I was thrilled! This software will help us be more efficient and organized, freeing up valuable time and energy for other important jobs. It truly helps us help more dogs."
Easy-to-Use Design
Who has the time to learn a brand new technology when you are busy saving lives?
Pawlytics is designed with our users in mind! Large buttons and a highly intuitive user interface making set up and training time a breeze. Rescue is hard, you deserve to look at something beautiful while you do it.
Innovative Technology
We take pride in brining some of the the latest and greatest technology to the animal rescue community. As you grow, our features grow! Our team of data scientists researches best rescue practices. We then use these studies and data to bring you smart features that allow you to do more adoptions.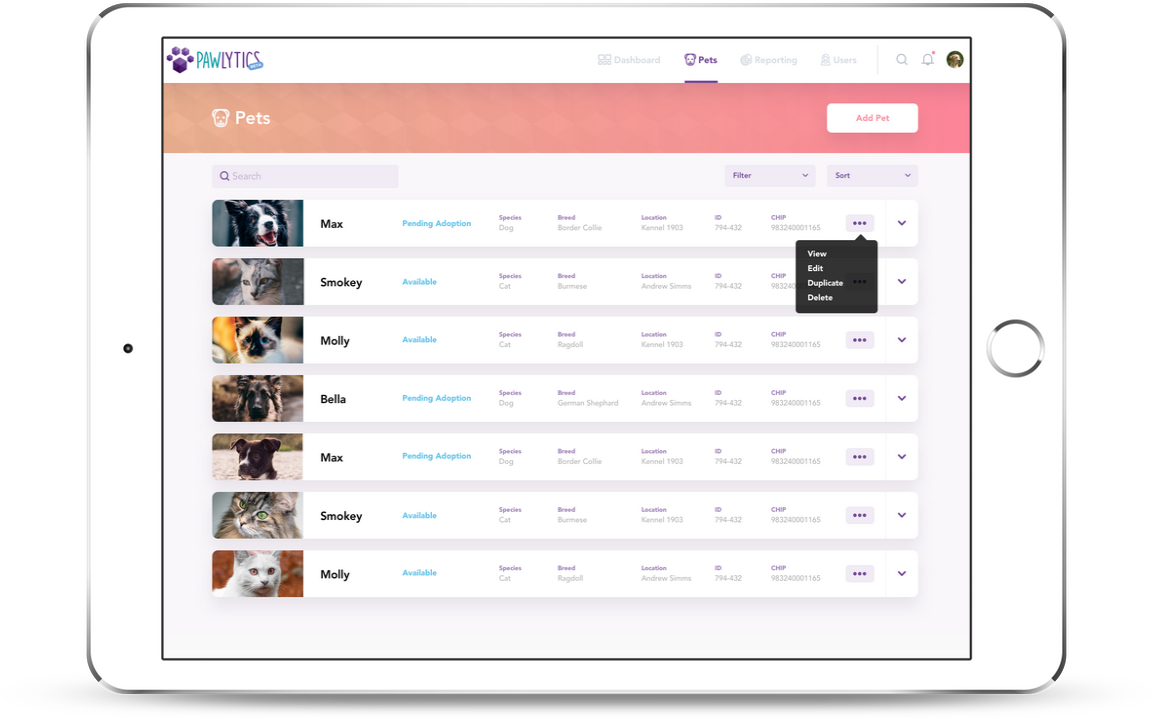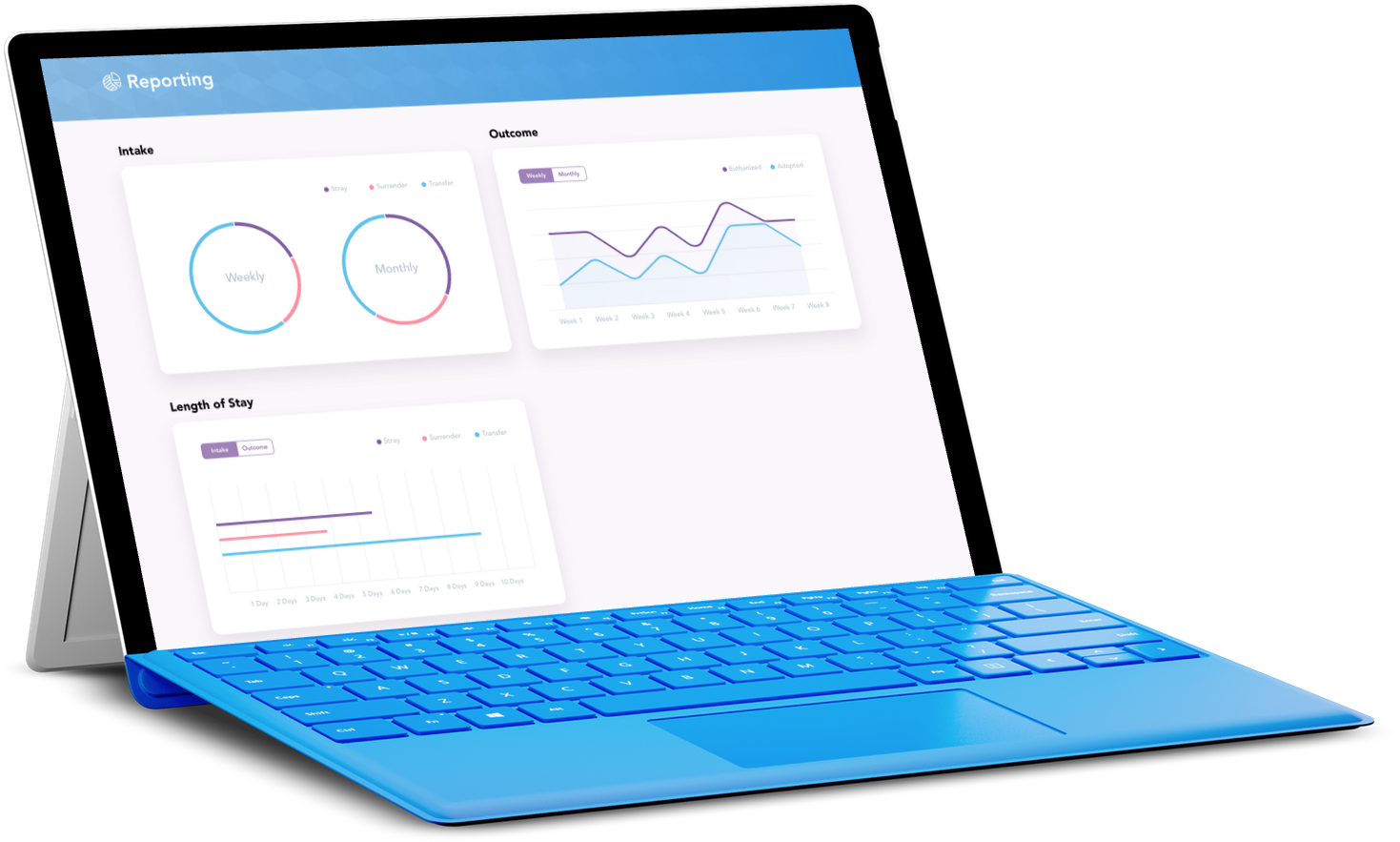 Fits Any Size Organization
Designed to suit the needs of animal rescue organizations of all sizes and forms through affordable pricing and features built to grow with your needs. You'll only ever pay for what you need, and your database will maintain its easy to navigate design.
Maximize Your Efficiency
Welcome to you rescue's base camp and personal assistant. As you continue to enter information on pets and people, our smart features can better assist you in time consuming tasks such as sourcing and matching foster homes, storing adoption contracts, generating reports, and more.
Data + Rescue Animals = Our Passion
Get in touch to learn more about how we can help your organization use data to start saving more lives today.