Starlight Rescue and Outreach
Meet Starlight Rescue, a rescue that was started in honor of 14-year-old Emma Starlight Hyde, who passed away unexpectedly in October 2017. We are told Emma put a lot of time, effort, and love into helping homeless animals, which hits close to the heart of the Pawlytics team. We are honored to share the work this animal rescue is doing in her memory!
Starlight Outreach and Rescue or S.O.A.R. is a non-profit based in Houston, TX. They primarily help shelters in the Houston area by providing a place for stray or abandoned animals, animals with medical attention beyond the scope of the shelters, and foster care for animals with special needs.
SOAR is a rescue that takes a holistic approach to animal welfare. While taking in animals from the public and pulling animals from euthanasia lists, SOAR also provides owner outreach for pets who would otherwise end up in shelters because their owners cannot afford veterinary care. SOAR believes one important step to reducing the number of pets in shelters is to keep as many animals as possible with the people who love them. To do this SOAR provides financial and medical outreach for illnesses and injuries as well as spay/neuter and microchipping services for those who cannot afford it.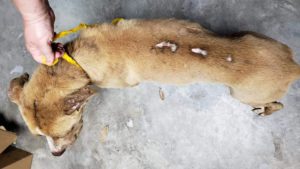 A Brand New Coat
Check out the life-saving rescue work SOAR did for sweet Oliver, the pup in the pictures below. Oliver came to SOAR emaciated and burned from someone likely pouring motor oil or kerosene on him (an old wives tale remedy that's supposed to cure skin conditions, but usually just results in burning the dog and melting his hair).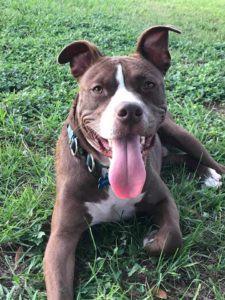 You can see how "orange" he was pics when SOAR took him in. Just look at him now with his new fancy dark brown fur! Such a happy boy and adopted to a great new family!
Thank you SOAR for sharing your story and the beautiful rescue work you do!!
THIS IS THE TYPE OF CHANGE WE NEED TO SEE IN THE WORLD.